COVID-19 precautions after semester opening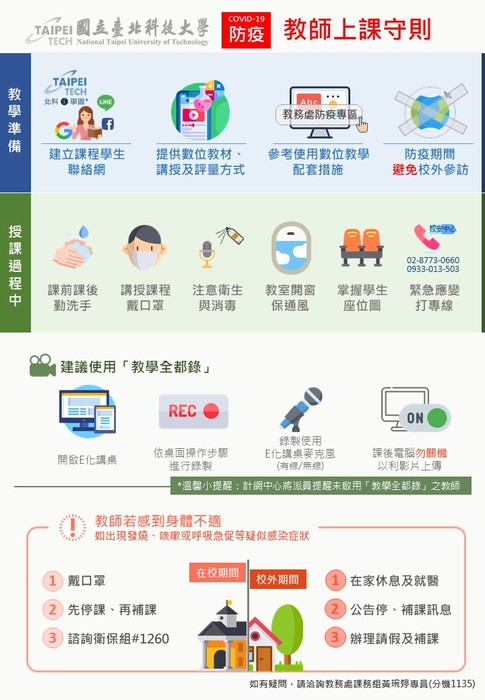 For health concerns, Taipei Tech is taking preventive measures after the semester opening on March 2.
We will be checking the body temperature of those who are entering the campus.
The 2 check points are set at the Zhongxiao main entrance and the Xin Sheng side entrance.
Please also keep reminded that the other side entrances will be temporarily closed or restricted.
Further, please bring your student or faculty ID card when entering the campus restaurants at the east campus.
If you are having a fever, cough, or other common symptons of COVID-19, please don't hesitate to call the free consultation hotline "1922" or "0800-001922".
We greatly appreciate for your understanding. We believe your cooperation is making Taipei Tech a healthy and safe campus for all of us.