Ease into the world of arts at Ji Qing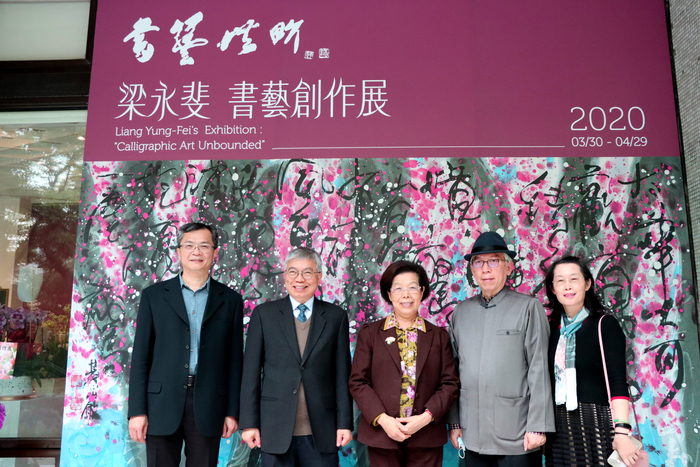 Taipei Tech's Arts & Cultural Center, or Ji-Qing, was undergoing refurbishment in 2019. The renovation cost NTD 10M and was fully funded by Mr. Walter Wen-Chen Shen, Chairperson of Topkey Corporation and the alumnus of Taipei Tech. The center, therefore, is also named after Shen's Dharma title given by Cheng Yen– Ji Qing.
In March, even President of the Control Yuan, Po-Ya Chang, visited Taipei Tech Arts & Cultural Center for Liang's Calligraphy Exhibition. Taipei Tech President Sea-Fue Wang showed his warmest welcome to this distinguished guest, and Yung-Fei Liang, Director-General of National Sun Yat-Sen Memorial Hall, also the host of this exhibition, gave a detailed introduction to his creations.
The Arts & Cultural Center epitomizes the equally stressed technological and cultural education in Taipei Tech. This delicate space has won compliments from numerous artists.
"Taipei Tech's Arts & Cultural Center stands out as one of the most splendid galleries in downtown Taipei," Liang said. "The floor-to-ceiling windows of the gallery allows the extensive sunlight and the greenery to penetrate through, rendering itself another picturesque view for the visitors. It has adjustable wheeled compartments able to carry out different requests for exhibit displays, and a piano and a cello as the audio enjoyment."
The Arts & Cultural Center, as President Wang indicated, offers a space for different forms of arts that are open to the public. The place is believed to be the exquisite fountain that beautifies the campus and temporarily calms the restlessness of urban minds.